NED™ Token
NED token is a digital currency that was created for the NED project with a total supply of 10 000 000 000 NED tokens, based on a blockchain-powered platform. NED Token and NED Platform were created in 2020 and already have undergone many visible&invisible improvements since its release.
NED™ Token
Rising prices in real estate are constantly constraining many potential buyers. The NED Token is the solution to this problem; Become a partial co-owner of many different real estates by becoming the owner of the NED Token. NED Token is based from 20 - 50% its value by real estate, the value of which in many cases grows by several percent per year.
What's new?
1) WE EXPAND TO ANOTHER MARKETS
Thanks to the massive development of the entire project we managed to expand to the next countries and markets. In November 2020, we established another 4 companeis. We have incorporated 2 companies in the Czech Republic and another 2 companies in the United Kingdom. You can display mentioned British companies here and here.
2) Initial fund(s)
In current time (november 2020), initial fund of all of our companies is more than 27 500 000 USD.
3) Plan
We plan to incorporate another 2 companies by the end of 2Q 2021. That time, initial funds of all our companies will exceed 73 000 000 USD.
4) New website
In december 2020 we published new, more comfortable user interface of our NED platform, same as we started using new domain nedproject.co.
5) Whitepaper
You will soon have the possibility to display new, 42-page NED White Paper. It is complete description of whole NED ecosystem (fintech business plan) with financial prognosis and plan of development until 2024.
Exclusive partnership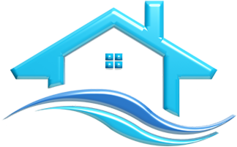 BMCVilla.com
We became partners of the company BMC Holding, which focuses on construction of luxury villas located on Mallorca, but also for instance on construction of apartment house in Blansko, Czech republic.